The new ERRE DUE Fall/Winter 2022/23 "Fearless Beauty" collection is a hymn to you, who insists on smiling, looks for the bright side of life and moves forward fearlessly. You say "yes" to challenges, to new adventures, to the unknown future.
The collection features warm, earthy hues, inspired by the inexhaustible power of nature. Soft natural tones that effuse confidence, calmness, rejuvenation, inner peace. But also "raw", deep dark shades, which exude animal magnetism, seduction and mystery. Wild glam and avant garde elements emphasize the wildest side of beauty, imparting inexplicable charm.
A collection full of energy and dynamism. 
For you who dares and faces every obstacle. 
For you who wakes up every day to conquer the world. 
For you who continues to believe in the power of beauty. 
 
ERRE DUE will be by your side as always.
Because when we are together, nothing stops us.
Together we are fearlessly beautiful.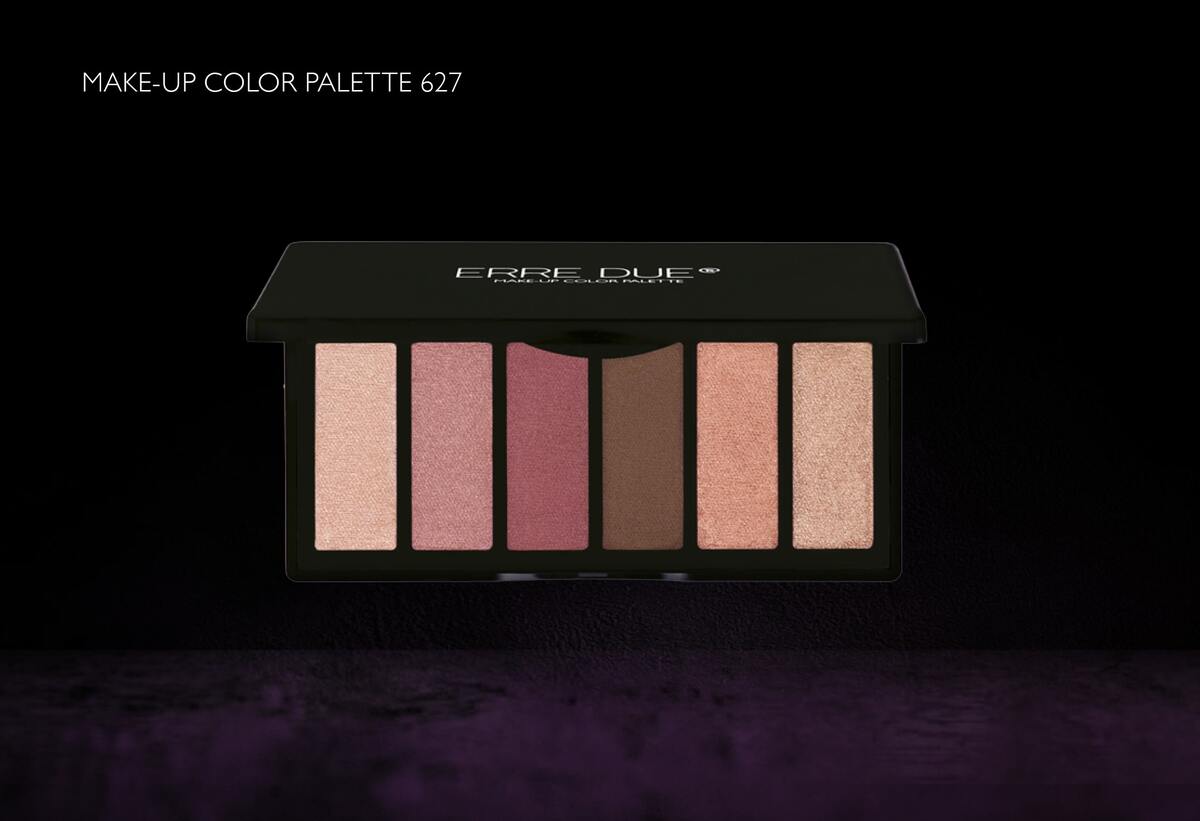 MAKE-UP COLOR PALETTE
The new eyeshadow palette is a hymn to the inexhaustible power of nature that never stop to inspire and uniquely combines soft, natural tones with "raw", dark shades for fiery eyes, full of mystery and allure.
- 627 Dreaming In Petals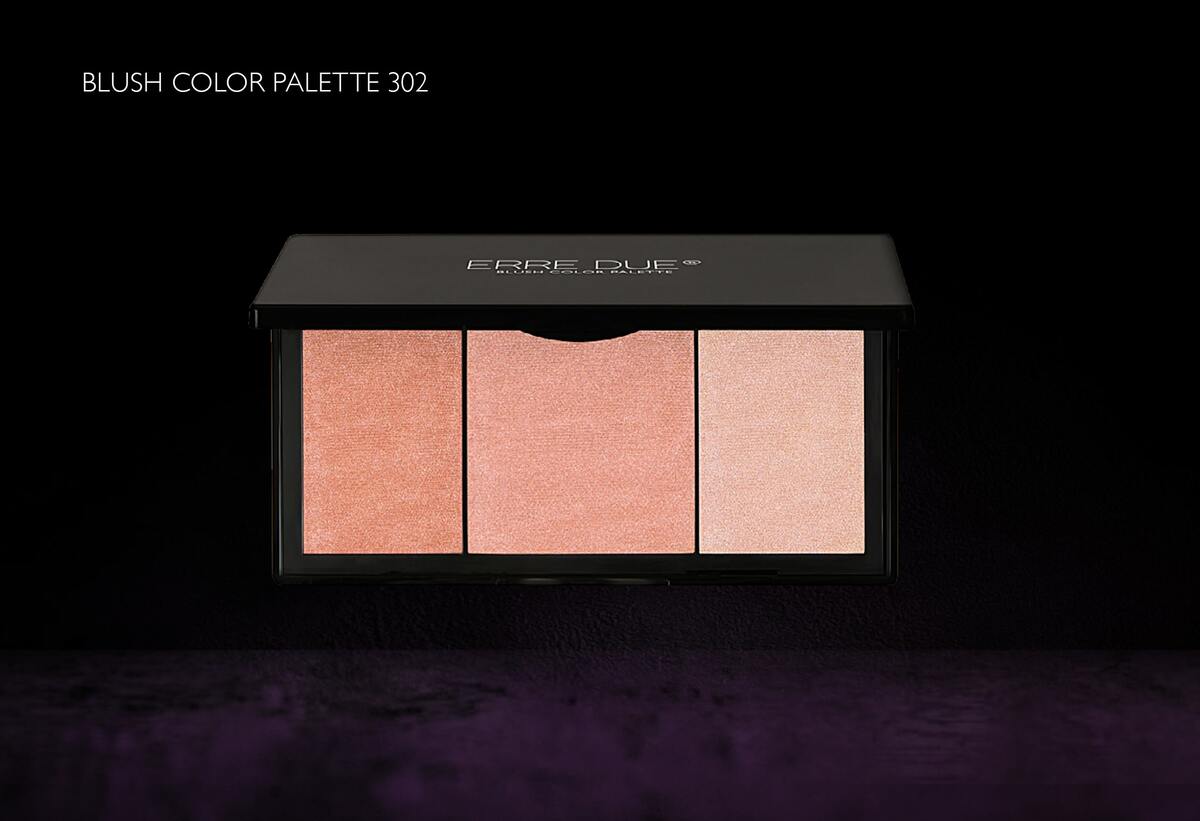 BLUSH COLOR PALETTE
Warm, soft tones that exude calmness, blend harmoniously for the most irresistible layering. The Blush Color Palette as bright, as life, like you who say "yes" to challenges and new adventures.
- 302 Lush Blush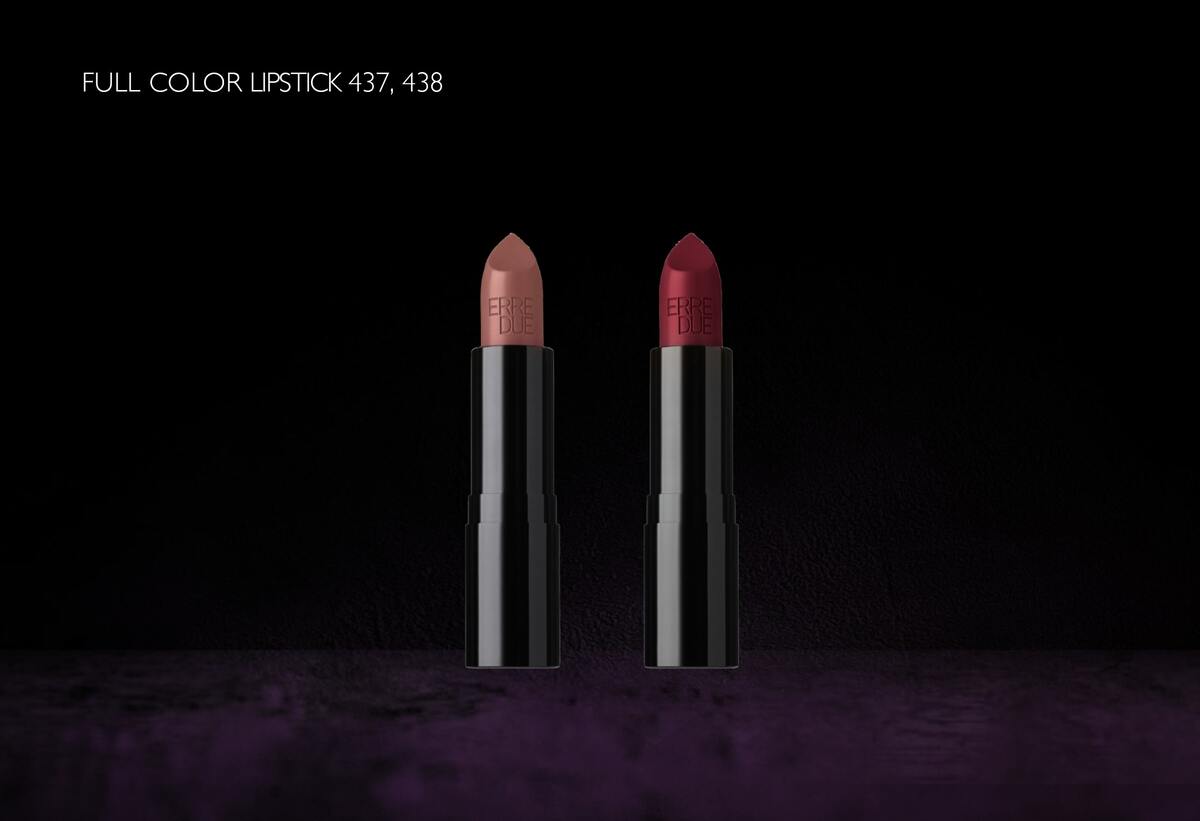 FULL COLOR LIPSTICK
The "wild" side of beauty is captured in 2 new, fearlessly beautiful colors that make lips ooze animal magnetism, promise and seduction.
- 437 Dark Alley 
- 438 Murder Case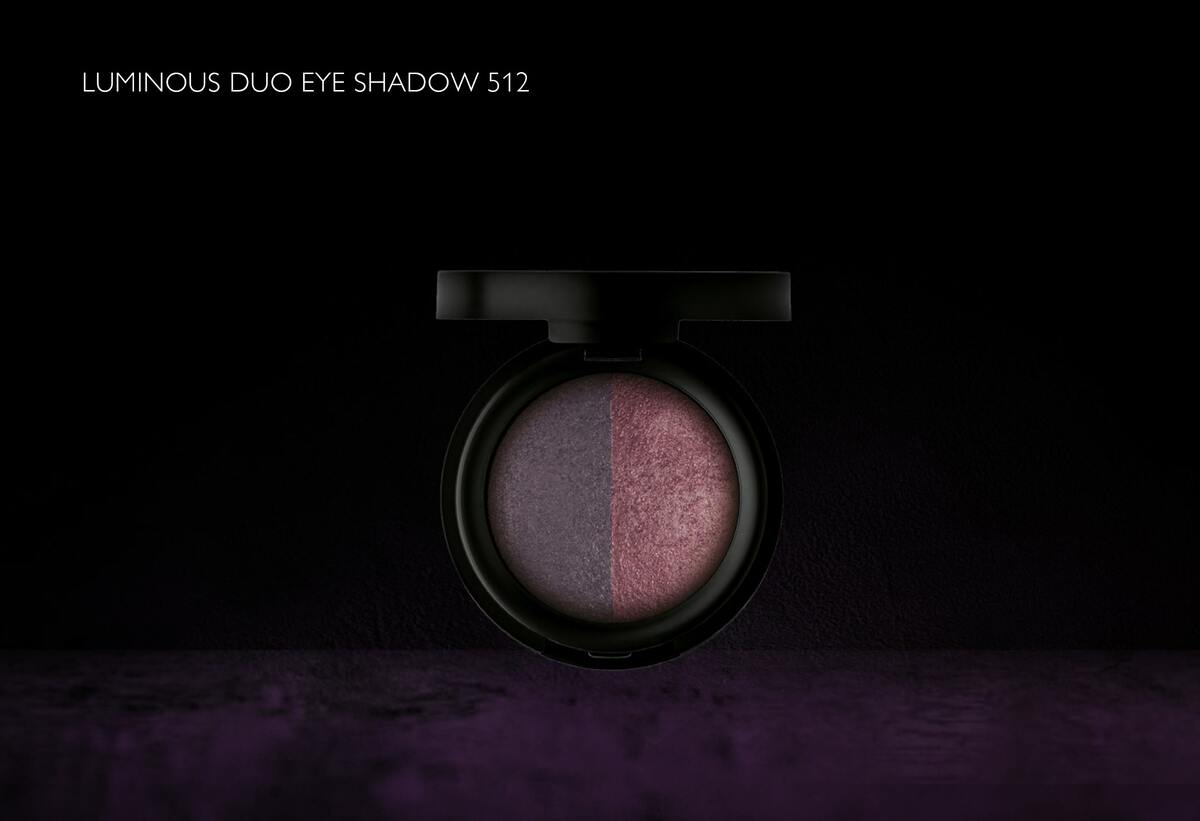 LUMINOUS DUO EYE SHADOW
Elements of wild glam and avant garde compose 2 shades that will give an inexplicable charm to the look.
- 512 Hypnotic Blossoms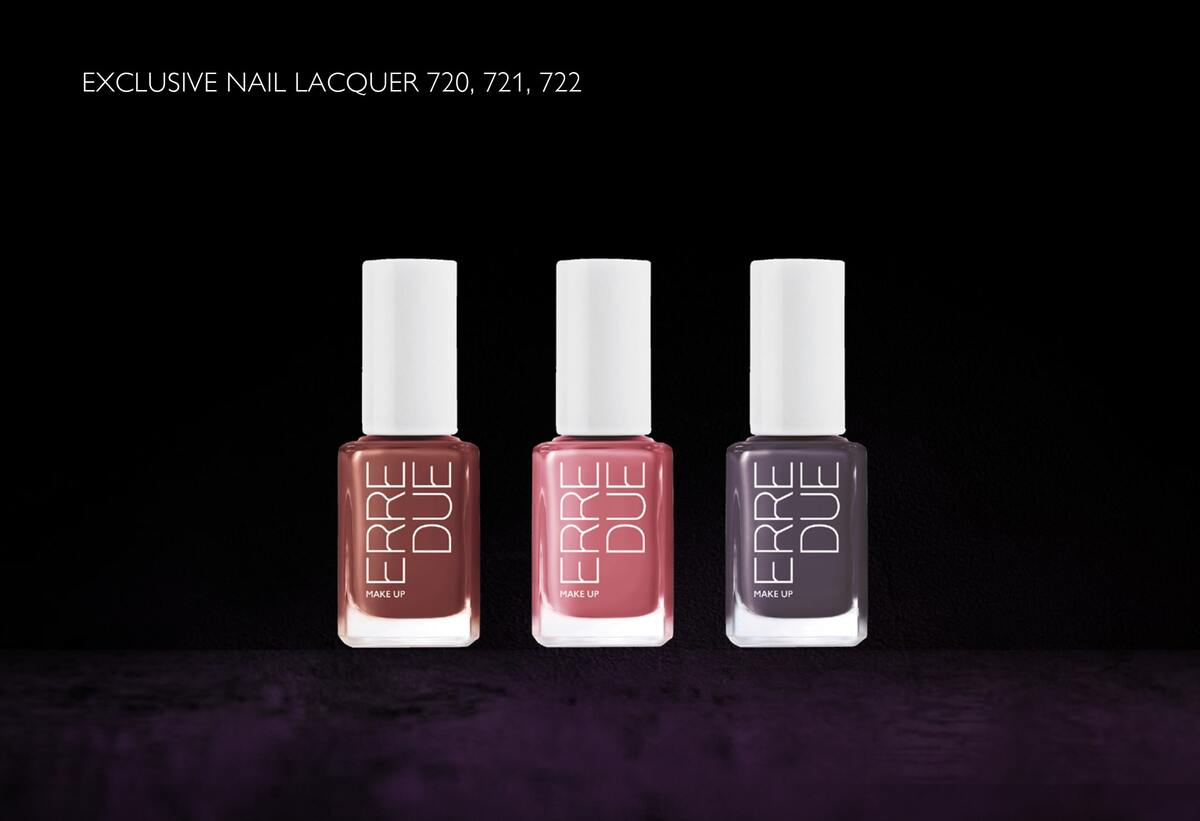 EXCLUSIVE NAIL LACQUER
ΤThree bold shades will beautifully dress your feet to move forward, without fear.
- 720 Ever Rosewood 
- 721 Utopian Dreamer 
- 722 Street Walker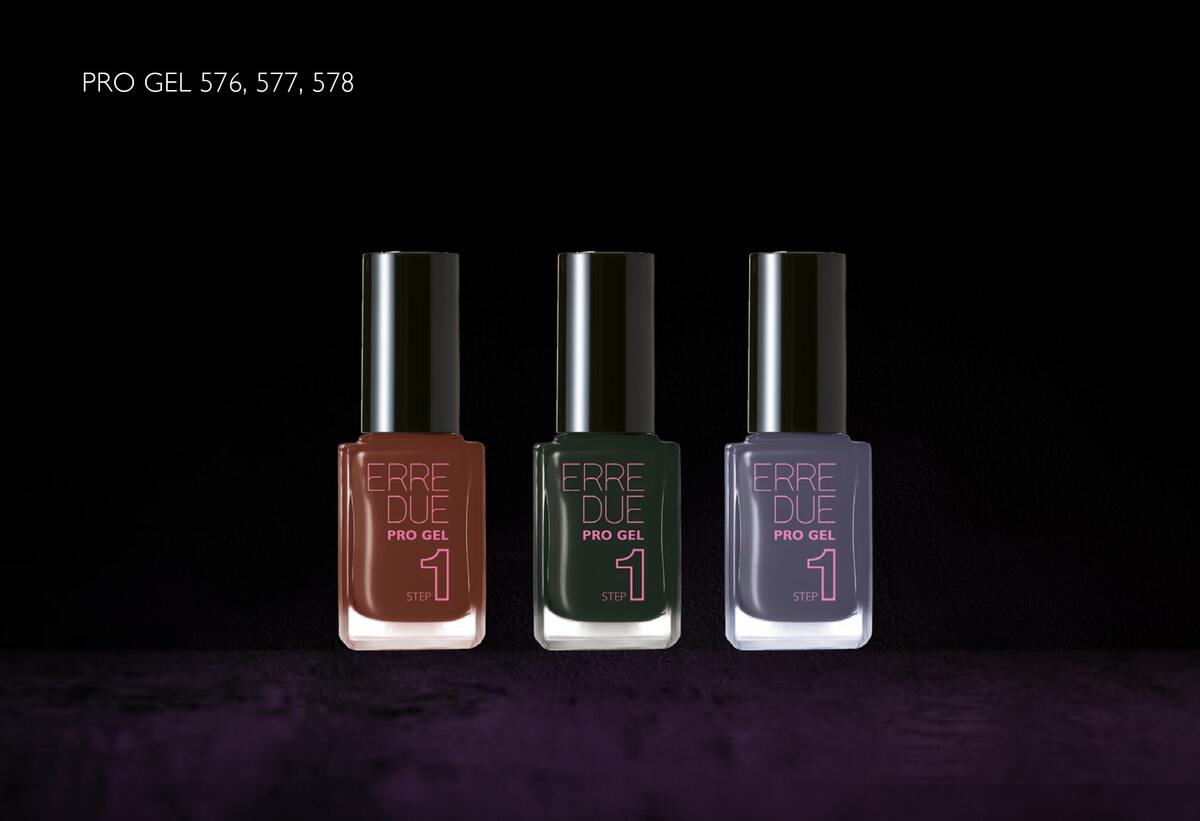 PRO GEL
Energy and dynamism for you who faces every obstacle, for you who lets nothing stops you with three shades from warm pink to mysterious and dark gray tones.
- 576 Ginger Rose 
- 577 Misty Forest 
- 578 Urban Stories